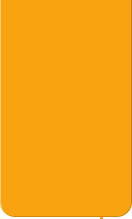 In 2008, a team of teachers created an online study program that simplifies the learning process for children between the ages of 7 and 17.  MyStudyBuddy.com includes hands-on study tips that are engaging and fun.

With a click of a button, children can connect to a wide range of in-depth tutorials, lessons, and quizzes for math and language arts.  Flashcards and quizzes are available for essential topics in reading, social studies, and science.

Our Exam Help section shows children how to prepare for an exam and how to pass an exam.  Not only that, our study plan helps children organize their thoughts, get the most out of their study time, and make studying more productive.

MyStudyBuddy.com has taken the struggle and frustration out of setting up

an effective study plan.  Our personalized progress charts and certificates  motivate children to do their very best while our friendly and accessible program gives them the tools they need to succeed.