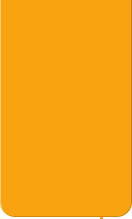 Language Arts: Homophones - Tutorial

know - to be aware

no - not so

your - showing ownership

yore -  of long ago

you're - contraction of you are    


This section will cover the homophones and their

meanings.


I will be at the station this afternoon.

A bee flew through the window while I was driving. 

Do you see the elephant eating the peanuts?

The boat drifted slowly across the sea.

Homophones are words that sound alike but have different meanings and different spellings. 

already - before or previously

all ready - fully prepared

buy - purchase

by - next to

be - to exist, occur, or take place

bee - is an insect that gathers pollen from flowers

see - to view with the eye.

sea - a body of water.

capital - the city of the official seat of government; wealth of money or property

capitol -  a building where state lawmakers assemble

desert -  to leave, abandon 

dessert - a sweet course served at the end of a meal

dew - moisture

do - to perform

due - schedule to arrive; owed

fair - just and honest; a festival

fare - money paid for transportation

flea - a small bloodsucking insect

flee - to run away

flour - grain used for bread

flower - a blossoming plant

hear - to listen

here - in this place

heal - to cure

heel - the rounded back part of the foot

hole - a pit

whole - complete

it's - contraction for it is

its - singular ownership

knew - was aware of

new - not old

meat - animal flesh

meet - come into contact with

mete - a punishment or harsh treatment

pail - a bucket

pale - minimal color

peace - calm

piece - a small portion

peak - the highest part of a mountain

peek - to look quickly

plain - not decorated; a prairie

plane - an airplane

pole - a long piece of wood or metal

poll - the number of votes for an election

presence - the state of being present

presents - gifts

principal - a leader of a school

principle - a fundamental truth

road - a highway

rode - the past tense of ride

role - a part played by an actor

roll - to revolve; small rounded bread

sail - to travel by water

sale -  discount prices

stake - a stick or post

steak - a slice of meat or fish

stationary -  fixed; not moving

stationery - writing paper

steal - to take without permission

steel - an iron alloy

summary - shortened form

summery - like summer

there - a place

they're - contraction of they are

their - plural ownership

to - a preposition

too - also; more than enough

two - number immediately after one

wail - a high-pitched sound of a cry

wale -a ridge on a textured woven fabric

whale - a large water mammal

way - a road or path

weigh - to determine weight

whey -  the watery liquid that separates from the solid part of milk

weight - a measure of heaviness

wait - to remain temporarily

weak - without energy

week - a period of seven days

waist - the part of the body between the chest and the hips

waste - useless material

waive - to give up claim or right

wave - a crest of ocean water

There are more homophones than the ones shown below. Perhaps you can think of some others.