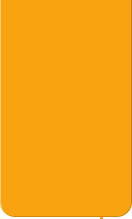 MyStudyBuddy.com collects the names, addresses, and e-mail addresses of those who communicate with us electronically. Information collected includes non-specific and aggregate information, such as pages accessed, for web traffic analysis.  User-specific information is used to communicate with the end-user regarding the information they have requested.

We never sell information to third parties.

Anyone who supplies us with contact information online will only be contacted regarding the information they have requested.

We also have the appropriate security measures in place to protect against the loss, misuse or alteration of any information that users submit online. Unfortunately no computer or network is safe from viruses or hacking,  although such events are highly unlikely.

MyStudyBuddy.com will always post any changes to our privacy policies on our website and enable site visitors to opt-out of these new uses. Additionally, end-users who no longer wish to be included in our database can contact us to be removed.

If you have supplied us with contact information and wish not to be contacted in the future, or if you feel this site is not following its stated information policy, you can send us an e-mail at:  Info@mystudybuddy.com