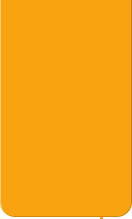 Language Arts:  Adverbs - Tutorial

An adverb can modify a verb.

Well and good are two words that are often confused. 

Well describes a person's health, or it describes how the verb in the sentence is or was performed. 


This section will identify adverbs and show how they are used.


happily 

slightly  

noisily        

quickly 

kindly    

loudly     

quietly    

honestly   

sympathetically

Adverbs modify verbs, adjectives, and other adverbs.  They tell why, how, when, where, and to what extent.  Most adverbs end in ly: 

Below are some examples of adverbs that are not so easy to recognize.  These adverbs tell when an event will occur:

almost

scarcely

hardly

never    

These adverbs represent a limited amount:

These adverbs describe an extent or degree:

extremely

exceedingly

absolutely

in the morning      (tells when)

to the store    (tells where)

with relish and cheese    (tells how)

Prepositional phrases that function as adverb phrases. 

good - an adjective

well - an adverb 

positive

quietly

badly

well

little

comparative

more quietly

worse

better

less

superlative

most quietly

worst

best

least

This sentence tells the reader that Pam's diet has been limited to eating only crackers with cheese and nothing else.

She took a little tour around the museum.  

See a list of prepositions in the Some Helpful Tools section below. 

Janet is not feeling well today.

Chad plays the saxophone well. 

Izzy recited her lines in the play very well. 

The carpenter worked diligently to finish the job.

The adverb diligently describes how the carpenter worked.  In this case, the adverb answers how.

An adverb can modify an adjective.

Stephanie is extremely talented. 

Talented is an adjective.  Extremely modifies talented.  It tells what degree of talent Stephanie possesses.

An adverb can modify an adverb.

The train will be arriving very soon.

The two adverbs placed together describe when the train is expected to arrive.

Adverbs follow the same form as adjectives when used to make a comparison.

In this sentence, tour is a noun and little modifies tour.  Therefore, little is used as an adjective. 

Reminder:  Place your adverb close to the word it is modifying.    

In the sentence above, putting only after cheese, tells the reader that Pam eats only cheese with her crackers.

Let's move only in front of eats.

Pam eats crackers with cheese only.

Pam only eats crackers with cheese.

When tomorrow is used as in the day following today, it is a noun.

When tomorrow is used as in sometime in the future, it is an adverb.

Note: Adverbs never modify nouns or pronouns.